Via Scoop.it – Videotechniques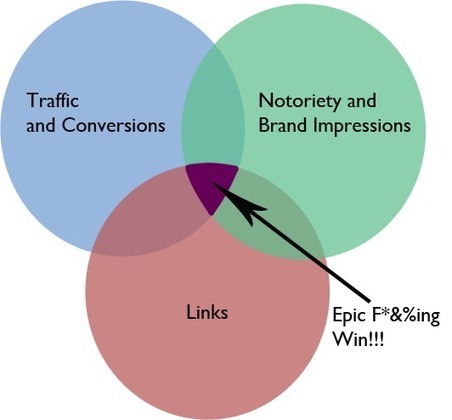 Excerpted from the article:
« How should I host my videos for SEO purposes? Is it better to use YouTube, Vimeo or third party hosting?
All hosting solutions have their own set of advantages and disadvantages:
Third party and self hosted:
-Easier to get video rich snippets for your own domain;
– Can customise video player;
– Can build links back to your domain through embeds.
YouTube & Vimeo:
– Gets the content in front of more eyes;
– Content will invariably rank well (albeit often not for your domain).
There are 3 major functions for video from an SEO perspective:
1) Ranking, traffic and conversions;
2) Brand impressions and notoriety;
3) Links.
Approach 1: Video for Ranking, Rich Snippets and Conversions
#Location
– Include the videos on a page targeting a term likely to receive a video rich snippet;
– Ensure your videos are being built into a page where there are a variety of other media types;
– Include only one video per page.
#Hosting
Either self host your videos, or use a paid secure hosting solution (options detailed at the end of this post).
#Embedding
– Ensure the content cannot be embedded outside of your own domain;
– Embed the content with HTML5 and JavaScript or Flash, but not an iframe.
#Video Sitemap
Submit a video XML sitemap to Google Webmaster tools.
Approach 2: Video for Links
#Location
As with all bits of link bait, put the content somewhere visible, with good internal linking structure.
#Hosting
– Self-host the content or use a third party solution;
– Allow the video to be embedded anywhere;
– Create a CNAME for your video files.
#Embedding
– Embed the content in HTML5 and JavaScript or Flash, but not an iframe;
– Include social share buttons next to the video player;
– Customise an iframe embed code for users to embed your content.
#Video Sitemap
Create and submit a video sitemap per the ranking, rich snippets and conversion model.
Approach 3: Video for Brand Impressions & Notoriety….(check out it for information about this)
Approach 4: Video for All of the Above….
Paid Hosting Package Analysis and Pros and Cons about:
– Wistia
– Vzaar
– Vimeo Pro
– Brightcove
Each element in this article is analyzed with many details. Moreover, there are many video's examples and also a presentation.
Check out the full and interesting article here: